Mercedes Benz Warning Lights
---
Mercedes Benz Models
(click your model)
Warning Lights Explained
About Mercedes Benz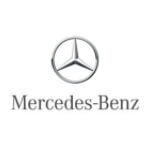 Mercedes Benz is a historic premium automobile manufacturer that has always been based in Germany.
They were formed during the end of the 1800s and are credited with producing the world's first internal combustion engine-driven vehicle.
The Benz Patent-Motorwagen was the first self-propelling passenger-carrying vehicle, giving birth to the modern automobile market we know today.
In more recent times Mercedes Benz is known for its luxury models across a diverse range of lines.
They hold key technologies and many other automakers use Mercedes engines in their cars, such as in the Pagini Zonda.
They have also sold various other vehicles outside of automobiles over the years with varying success, including buses, trucks and vans.
Mercedes Benz also sells performance-focused versions of their cars through their own AMG brand.
Until 2012 they sold a range of ultra-premium models under their Mayback brand that was originally launched in 1909.
Nowadays Mercedes is focused on moving into the electric car world by offering luxury models that do not have an internal combustion engine.
Models like the S-Class are moving to only be electric and boasting amazing all-digital instrument clusters and dashboards with no traditional warning lights.
Instead, these cars relay the health of the car through more visual and desc riptive means to help drivers understand the meanings.