Mercedes Benz SL-Class Warning Lights
---
Select Your Model Year...
Choose the appropriate model year for the Mercedes Benz SL-Class you are trying to find the warning lights for from the list below.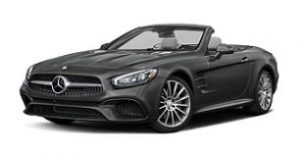 About the SL-Class
The SL-Class is a grand touring sports car built by the German car manufacturer Mercedes-Benz dating back to 1954.
Originally marketed as the 'Mercedes-AMG SL,' the SL-Class started life as a racing car with absolutely no intention to take it into production for the masses.
After individual inquiries began to come in on how to go about purchasing the model, Mercedes decided to work on a production vehicle.
Post World War II, there was an increase in demand for personal luxury cars which Mercedes played into and took advantage of.
Though the SL has been through a number of generations, facelifts and upgrades, each new release had its own model number such as the W198, W121, W113, RO17 and R129.
Initial lines were a straightforward modified version of the sports tourer with gullwing doors (doors that are hinged at the top rather than the front so when open create a winged effect, hence the name, other cars to share this unusual feature was the DeLorean, made famous by the movie Back to the Future, and the Aston Martin Bulldog).
Bugatti was the very first automaker to use this as a concept, though slightly different in its arrangement, the doors still lifted upwards and were called 'portes papillon (or butterfly doors).
Mercedes obviously had to make the production model more affordable and so numerous changes had to be made including the suspension, detailing, engineering and size.
By the time the 1963 version started sales, it had a lower waistline and larger windows with the option of a 2.5-liter or 2.8-liter engine.
This ran for 8 years up until Mercedes gave the vehicle a massive overhaul, completely changing the aesthetic with a new V8 engine fitted and smaller windows.