Mercedes Benz E-Class Warning Lights
---
Select Your Model Year...
Choose the appropriate model year for the Mercedes Benz E-Class you are trying to find the warning lights for from the list below.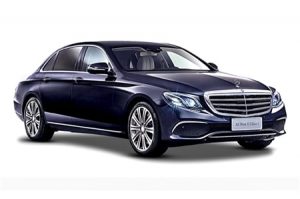 About the E-Class
The Mercedes-Benz E-Class is another of the company's long-running models first introduced back in 1993 at the same time as the C-Class, but with predecessor models going all the way back to the 1950s. The E-Class is considered the mid-range of the selection, higher than the C-class, but below the flagship S-Class sedans. All these cars, however, are part of a larger family of luxury executive sedan cars.
Within the large Mercedes range, the E-class has become the top-selling model. The company sold more than 13 million units between 1993 and 2015. Besides being the half-way model offering more luxury than the C-Class, and being more affordable than the S-Class, the E-Class' success was also down to its large range of forms: 4-door sedan, 5-door station wagon, 2-door coupe, and 2-door convertible.
The E-Class entered its fifth generation back in 2016, which in turn was facelifted in 2020. The latest offerings start at around $56,000 for the base-level E350 Sedan trim, going up to $63,800 for the E450 Sedan, $66,850 for the E450 Coupe, and $73,950 for the E450 Cabriolet.
As a standard powertrain, the E-Class gets a 4-cylinder engine delivering 255-hp and 273 lb-ft of torque, although many opt for the more powerful 3.0L inline-6 model that outputs up to 362-hp and 369 lb-ft of torque. This is the standard pairing with the E450 trim level.
Some are disappointed to find that despite the sleek and sporty looks of some E-Class models, handling and driving dynamics are more geared toward comfort. That's the reality of most Mercedes executive sedan cars, however. The air suspension does make for a very comfortable ride, not to mention the plush and well-appointed interiors.
The latest models will achieve around 22-mpg in the city and 31-mpg on the highway, which for a luxury sedan model isn't so bad, and doesn't go down even when you opt for the higher-level trims.