Peugeot 301 Warning Lights
---
Select Your Model Year...
Choose the appropriate model year for the Peugeot 301 you are trying to find the warning lights for from the list below.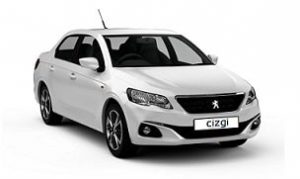 About the 301
A compact C-Segment sedan, the Peugeot 301 was a medium-size car manufactured by the French Automaker Peugeot - replacing the 206 and 207 sedan lines.
For its attributes and size, was extremely modestly priced, giving it the edge over more expensive SUVs. Numerous review sites were quick to point out that this car isn't flash and won't impress, but for a reliable stead vehicle, it's hard to beat when compared to the Toyota Corolla or the Kia Rio, for example.
The 2012 Parisian Motor Show displayed the newly released 301 and shortly after production began in the Vigo plant in Spain. As part of the PSA Group, there was a Citroen release of almost the same car. Aesthetically they appeared almost identical just with slightly different superficial features, Citroen called their version the C-Elusee.
Sales began in Turkey followed quickly by West Asia, Africa, Latin America and Eastern Europe. 5 powertrains made up the range, including a 3-cylinder 1.2-liter petrol engine (shared with the Peugeot 208), 1.2-liter PureTech and a 1.6-liter petrol engine producing 114 horsepower. To keep the 301 more in line with other Peugeot vehicles of the time, the name was changed to the X01 and X08.
2017 saw a new facelift with the most notable changes made to the front headlamps, grille and the addition of daytime running lights. Peugeot released a seriously stripped-back model for Latin America in an attempt to make the 301 competitively affordable.
As a result, a number of airbags were removed, making the Latin NCAP score 3 stars for adults and 3 stars for toddlers. For 2019, this result was considered barely a pass, but was enough to allow the production of the vehicle.