Toyota Corolla Warning Lights
---
Select Your Model Year...
Choose the appropriate model year for the Toyota Corolla you are trying to find the warning lights for from the list below.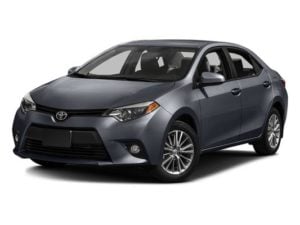 About the Corolla
Finding a Toyota Corolla driving on a road near you is an easy task, they are everywhere - and in large numbers.
This model holds the title of being the best-selling model of car ever, outselling the VW Beetle in the 1990s.
Sales of the car began in the mid-1960s and it was the result of years of success and lessons learned in the Japanese automaker.
Although the technology was simple in the Corolla (leaf-sprung suspension with a solid live axle in the rear) the low cost helped garner it a huge market.
Over the years since, Toyota has packed the subcompact and then a compact car with incredible levels of technology and features.
In 2018 the Corolla entered its twelfth generation and currently shares its platform with models like the C-HR and the Prius.
It managed to achieve the title of best-selling passenger vehicle in 2020 as it continues to sell well thanks to its established reputation in the car market.
During this generation, the car was also branded as the Auris in some regions but that name was quickly dropped as the Corolla name is very well known.
Understanding the meanings of the dashboard symbols built into the car is made a lot easier using the handy tool on this site.
You can cross-reference the Corolla warning light with the explanations on this site to quickly find out what the car is trying to tell you.