Honda CR-V Warning Lights
---
You can find 19 popular Honda CR-V warning lights and symbols on this page that when clicked take you to a detailed description.
Symbols Index
(click for more information)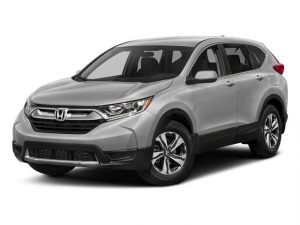 About the CR-V
It can be a pain to diagnose an issue with your Honda CR-V. There are so many warning lights and codes that it might seem like you will never figure out what is wrong.
This page will help you get back on the road in no time by explaining how to interpret the most common dashboard symbols and what they mean.
Some common warning lights that you'll find in a Honda CR-V are the check engine light, the oil light, and the ABS warning light.
For example, the check engine light will come on if there is a problem with your car's engine or catalytic converter.
An oil light indicates that you need to change the oil in your car soon. The ABS warning light will come on if there is a problem with the antilock brake system.
History of the CR-V
This Honda CR-V was introduced into the Japanese market in 1995.
It has always been a compact SUV (Sports Utility Vehicle).
The first generation of the Honda CR-V was only offered as a front-wheel-drive vehicle.
This original vehicle received positive reviews even though it wasn't offered with four-wheel drive options.
The CR-V was based on the Honda Civic, which explains why it has a similar interior.
Both models were also designed by the same person.
In 1995 the CR-V was introduced to the USA and is considered one of the most popular Honda vehicles in North America.
In 2000, a redesign saw the CR-V's overall width increased from 68 inches to 73 inches.
This meant that it could carry more groceries or luggage if desired by the driver.