Honda CR-V Warning Lights
---
Select Your Model Year...
Choose the appropriate model year for the Honda CR-V you are trying to find the warning lights for from the list below.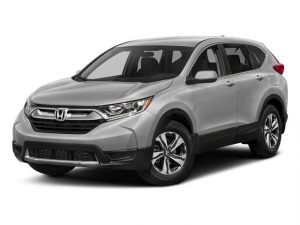 About the CR-V
The original Honda CR-V hit the global market in 1996 but didn't reach the USA until 1997.
It was one of the first crossover SUV models ever created and was only beaten by the Toyota RAV4.
The RAV4 was created using the Corolla as a donor chassis with an SUV-like body put on top of it to create the "crossover SUV".
This CR-V on the other hand was built using the Civic compact car as a platform with a few small tweaks to it.
To handle the heavier body the chassis had to have a stronger suspension setup but aside from that nothing major was changed.
Customers all over the world loved this new type of car and so it gave birth to a whole new segment of the automobile industry.
Many automakers jumped onto the wave of popularity in the following years such as the Subaru with their Impreza-based Forester.
The first few generations of the CR-V were fairly utilitarian in design with the features you would expect to see in an affordable road-going car.
By the third generation (released in 2007), Honda started to steer the CR-V line away from the workhorse SUV direction and more towards being a premium car.
They did away with the spare wheel on the rear door, improved the materials used inside the car and packed it full of luxury features such as Bluetooth.
These changes continued through the next few generations as many automakers found that people were not using crossover SUVs off the road and prioritized comfort instead.
With the move into the fifth generation in 2017, the CR-V shifted away from the traditional instrument cluster in the dashboard.
Instead, Honda embraced a digital system to relay the warning lights back to the driver with many more in-depth explanations accompanying the symbols.
This has helped the drivers of the CR-V understand what the car is trying to tell them better but is still not perfect.
You can find the dashboard symbol meanings for this car listed on this site, just choose the appropriate model year from the list on this page.