Honda Civic Warning Lights
---
Select Your Model Year...
Choose the appropriate model year for the Honda Civic you are trying to find the warning lights for from the list below.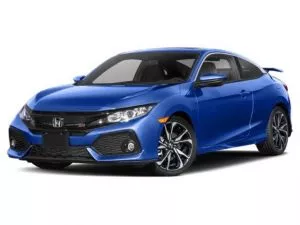 About the Civic
The first Honda Civic models hit the road in the early-1970s as the Japanese automaker sought to replace the N360.
It was originally classed as a subcompact car like the model before it but in the year 2000, it switch to become a compact car.
The subcompact car slot at Honda was then taken up by the Fit which was released a year later in 2001.
This Civic model has been used as a base for several other lines too as it has evolved through its generations.
You can find the Civic platform at work under the CR-V compact crossover SUV (launched in 1996) and it was also used for the mid-size Accord too.
It has continued to be a hugely popular model all over the world, earning itself a cult status with automobile fans along the way.
In recent years the Civic has moved onto the company's generic platform which it shares with many of its other lines.
This Honda Architecture platform (announced in 2020 and used in the 2021 onward model) allows the company to share technology and drivetrains among its wide range of models.
By doing this the company can cut down on the costs associated with research and development as well as production.
It also allows the company to add hybrid and all-electric options for its cars across the board.
You will find that the warning lights are identical across modern Hondas like this Civic due to the sharing of components.
The most recent version of the car is offered with various gasoline engines and a choice of several hybrid setups.
This new technology requires the driver to be on the lookout for new dashboard symbols including those relating to battery health and status.