Select Your Model Year...
Choose the appropriate model year for the Volvo S60 you are trying to find the warning lights for from the list below.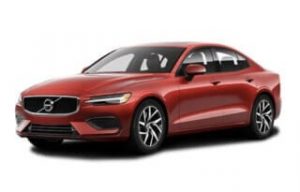 About the S60
The Volvo S60 came into the marketplace in the year 2000. The S90 has been Volvo's staple compact executive car since then, being still in production today.
As a 4-door compact executive saloon, the Volvo S60 faced competition from mostly its German counterparts, being the Audi A6, BMW 5 Series, and Mercedes E-Class. Other than the German manufacturers, the Jaguar XF is another luxury saloon the S60 goes up against.
The S60 also features a sibling under the guise of the Volvo V60, being a luxury estate variant. This model came into the world as part of the second generation in 2011. Both models share the same SPA platform.
The first-generation S60 came as a replacement for the then-current S70. At the time, the styling was very clearly derived from the ECC concept, S80, and the V70, as they both shared the P2 platform.
After its release, the Volvo S60 made quite a splash as it managed to break 18 British land speed records. This came as a huge credit to the S60, specifically the T5 engine variant.
One of the most significant records broken includes the highest average speed over a 24-hour D class production vehicle.
The Volvo S60 features a number of the mechanical systems found within many of the other Volvo offerings. These have typically included Volvo's in-house T range of engines.
The S60 has seen a number of engine and transmission configurations over the years. These have ranged from a more modest 1.5-liter engine with a 6-speed transmission to the larger 2.4-liter twin-turbo. There was also an 8-speed seen during the current third generation.
As a result of Volvo's commitment to a greener future, the S60 has featured hybrid technology as earlier as the S60L PPHEV model in 2014.