Select Your Model Year...
Choose the appropriate model year for the Honda Fit you are trying to find the warning lights for from the list below.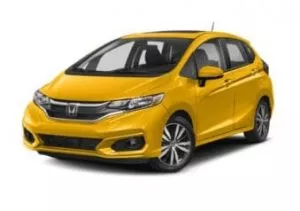 About the Fit
When you drive a Honda Fit, there are certain warning lights that may illuminate within the dashboard.
Some of the most common ones to appear on the dashboard include:
Check engine light - This means something is wrong with your car's emissions system or its computer. If this light comes on while driving, pull over to the side of the road as soon as it is safe to do so and turn off your vehicle. Then wait at least 15 minutes before restarting it.
Low fuel level - This indicates that you need gas for your car, which should be obvious considering how low the fuel gauge needle has dropped.
Brake fluid level low - This warns you that there isn't enough brake fluid in the reservoir
History of the Fit
The Honda Fit is a subcompact hatchback that was designed to be fuel-efficient, comfortable, and fun. It has been praised for its excellent handling and acceleration.
Although, the car has also been criticized for being too small in the backseat, for having no spare tire or jack, and for not fitting well in many parking garages.
This Fit is one of the most popular cars on the market today because it offers so much versatility at an affordable price point.
Combined with Honda's reputation for reliability, it serves as a safe car for younger and older drivers.
This model shares its platform with many other compact cars, including the Acura RDX and the subcompact crossover SUV the Honda HR-V.