Chevrolet Camaro Warning Lights
---
Select Your Model Year...
Choose the appropriate model year for the Chevrolet Camaro you are trying to find the warning lights for from the list below.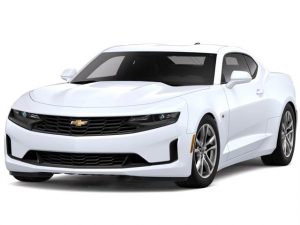 About the Camaro
The Chevrolet Camaro is a mid-sized American automobile often referred to as a 'pony car.' The Camaro first went on sale on September 29th, 1966 and was a bid made by Chevrolet to compete with the Ford Mustang after watching the muscle car's popularity soar. The Camaro shared its platform with the Firebird, made by General Motors Pontiac division.
Of the original car, there are four distinct generations before the decision was made to end production in 2002. It was later revived for the new market in 2010. On June 28th, 1966 Chevrolet took to Detroit Statler Hilton Hotel to issue a press announcement (to announce their new car), this was the first time that 14 cities had been connected via telephone link live to a press conference.
The first generation (1967 – 1969) had rear-wheel drive, was a 2-door coupe & convertible and was built on the GMF-Body platform. The basic model came with a 3.6-liter engine as standard, with the option to increase to a maximum of 6.5-liter V8. This line came with the 'super sport, rally sport' option which featured stripes on the hood and trunk.
The second-generation (1970 – 1981) was essentially a cosmetic upgrade. Chevrolet made the vehicle larger, wider and added an air induction hood scoop. In 1971, the Camaro was voted one of the best 10 cars in the world.
A third-generation (1982 – 1992) was the first Camaro to have a modern fuel-injected engine, it had a boxier look (deemed fashionable in the 1980s). Having discontinued the convertible in 1969, Chevrolet decided to bring it back in 1987.
The fourth generation (1993 – 2002) was built on the updated F platform and was drastically different from its predecessor. It was a much more rounded coupe and had either 3.4 or 3.8 V6 engines.
For the 35th anniversary, Chevrolet brought out a special edition in 2002. Ultimately manufacturing stopped in 2002 due to dwindling sales and a reduced market for sports coupes. The badge was revived in 2010.