Lincoln Corsair Warning Lights
---
Select Your Model Year...
Choose the appropriate model year for the Lincoln Corsair you are trying to find the warning lights for from the list below.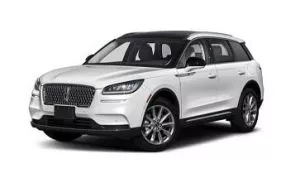 About the Corsair
The Lincoln Corsair is a luxury compact crossover SUV that was released as the successor to the Lincoln MKC. The Corsair started production in 2019 in time for the 2020 model year. The release of the SUV was very successful, and the Corsair quickly became the best-selling vehicle for the Lincoln brand in 2020, including in China where it was also released in 2020 for the 2021 model year.
The competitive segment for the Lincoln Corsair features some of the world's most popular and successful crossover models, such as the BMW X3, Porsche Macan, and Volvo XC60. While it was praised for its upscale interior and excellent ride quality, Lincoln always ran the risk of pricing themselves out of the market on their upper trims, leaping sharply as they do in the latest model year from $37,565 for the base-level Standard trim, to $42,395 for the mid-level Reserve, and $52,790 for the top-level Grand Touring.
The Corsair is powered by a 2.0L 4-cylinder unit or a 2.3L 4-cylinder unit producing 250-hp and 280-hp respectively. Both powertrains are paired with an 8-speed automatic transmission and either FWD or AWD drivetrains. While the Corsair is somewhat faster than its predecessor the MKC, 0-60 times of 6.1 seconds for the 2.0L engine and 6.0 seconds for the 2.3L engine are still not the quickest in its class.
Where the Corsair really shines is in the interior design. The Corsair matches its sibling models the Navigator, Nautilus and Aviator to boast beautiful soft leather upholstery, adjustable ambient lighting, fine-quality materials and no cheap plastic, a driver head-up display, smartphone connectivity including for locking, unlocking and starting the vehicle.
Tech fans are treated to an 8-inch standard infotainment screen, and an optional 12.3 digital instrument cluster to make the cockpit really pop, which when paired with the 14-speaker Revel sound system really adds to the feeling of splendor.