Ford Expedition Warning Lights
---
Select Your Model Year...
Choose the appropriate model year for the Ford Expedition you are trying to find the warning lights for from the list below.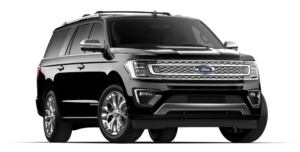 About the Expedition
The Ford Expedition full-size SUV was introduced in the late 1990s to replace the Bronco and Excursion lines.
Heavy SUVs like this one we're doing great in the United States at the time as car buyers switched from station wagons.
Customers loved the multi-purpose vehicles that had loads of room inside and ample power under the bonnet to take them to work and play.
As oil prices spiked towards 2006 consumers had to rethink their car purchases like in the oil crisis in the mid-1970s that threatened many famous muscle car lines like the Mustang.
Cars such as the Expedition quickly fell out of taste with Americans as well as the rest of the world and crossover SUVs took over like the Edge.
This line has continued even to this day and acted as a niche offering popular with those wanting a luxury SUV and as oil prices have remained low again sales continue to flourish.
Even with confidence back in the market for these cars the sort of sales it is experiencing now is less than a quarter of its heyday around 1999.