Ford S-Max Warning Lights
---
Select Your Model Year...
Choose the appropriate model year for the Ford S-Max you are trying to find the warning lights for from the list below.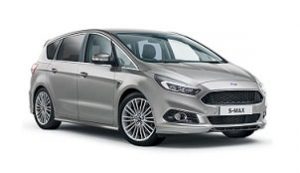 About the S-Max
Alongside the Ford Galaxy, the S-Max was unveiled at the 2006 Geneva Motor Show. Built by Ford Euro for Europe, the S-Max was classified as Multi-Purpose Vehicle but Ford asserted it was actually a Sports Activity Vehicle.
In style and structure, it draws from the Galaxy and the compact MPV Ford C-Max. Like a number of Fords models, the S-Max operates a fold-flat system. When this system was first unveiled it was a game changer, giving families the ability to create more space internally without having to remove and store bulky seats.
The first generation had just three trim levels, the Edge, Zetec and Titanium with 60% of the sales attributed to the latter and high-end variation. With a 2.2-liter diesel engine, the S-Max could manage 0-62 mph in under 9 seconds which for a larger diesel was an achievement.
Euro NCAP awarded the S-Max a full 5 stars for safety which was largely to do with the airbag configuration. Support for the knee and thorax via deployed airbags proved an excellent safety feature upon frontal crashes, coupled with the accident avoidance system and great neck support meant that the S-Max appealed to a wide number of families.
A new generation S-Max was first shown at the 2014 Paris Motor Show, with an updated, modern exterior, under the hood, the S-Max shared the same engine with its sister cars, the Galaxy and Mondeo (a 6-speed manual all-wheel drive).
Launched in 2006, the S-Max is still in production today and upon reading the reviews, Top Gear applauded the internal space and ability to seat 7 people calling the interior 'massive' and rounding off by informing readers 'if you have a big family and aren't dead set on a crossover, go look at an s-max. Not glam but good drive and hugely practical.'