Ford Bronco Warning Lights
---
Select Your Model Year...
Choose the appropriate model year for the Ford Bronco you are trying to find the warning lights for from the list below.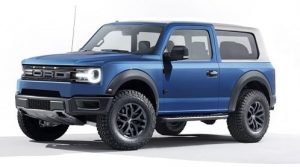 About the Bronco
This sports utility vehicle has spanned over 5 decades (taking a 25-year hiatus), it has 6 generations and dates back to 1966. Ford wanted to bring out a compact off-road vehicle after seeing demand in the market. It was designed to compete against the Jeep CJ-5 and the International Harvester Scout
The large decline in 2 door SUVs in the early nineties led to this model being discontinued in 1996 and replaced by the Expedition. Ford kept a close eye on shifting trends and, after seeing the Jeep Wrangler achieve high levels of success, decided to revive the Bronco in 2021; but this time with not only a 2-door but a 4-door option. Throughout its manufacture, the Bronco has been built at the Michigan Truck Plant in Wayne, Michigan.
The first model in 1966 was the brainchild of Donald N Frey (who also conceived the Mustang) and was engineered by Faul G Axelrad. Originally, all Broncos were 4 wheel drive and had a three-speed manual transmission to save on production costs. The transmission was later changed after there was a clear demand for automatic, and so Ford introduced this as an optional extra.
The brief was straightforward, to create a simple and economical workhorse of a car that could handle off-road situations. This meant the styling was fairly basic with flat glass all around, straight bumpers and one main standard trim.
The 2nd generation was arguably the largest change in its history as Ford decided to adapt it from the F Series range of pickup trucks. It grew 12 inches in length but kept the lift-off hard top roof.
The Bronco continued to evolve with new facelifts and engine changes up until its 5th generation in 1992, here quite a few changes had to be made mainly due to the new safety implementations. It lost its removable roof due to the three-point seat belts requiring a solid anchor. Ford rounded the shape and the bumper, upgraded the dashboard and gave it a larger grille.
In 1996 the line was discontinued until 25 years later when Ford debuted the Bronco Sport Compact Crossover. They were extremely careful to ensure this new model kept many of the original features and actually 3D scanned a 1976 Bronco to give their designers and engineers a source of reference.