Dodge Durango Warning Lights
---
Select Your Model Year...
Choose the appropriate model year for the Dodge Durango you are trying to find the warning lights for from the list below.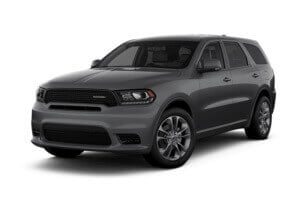 About the Durango
The Dodge Durango is a three-row SUV that packs a punch in pretty much every area. Under the hood, you'll find a great engine that will give you enough power and help to give the car incredible towing capabilities. And inside, the Durango is filled with more tech than you could think of.
Under the hood, the Durango will give you a choice of a V6 with 295 horsepower, or a beefy V8 with 360 horsepower. The V6 is more than enough in terms of acceleration and speed, but the V8 allows the Durango to tow a considerably higher weight than its rivals. So, if this is one of your priorities, the extra cost may be worth it. The suspension, braking and steering are very sporty, and you might even forget you're driving a 7-seater. In terms of performance, there isn't much to fault with the car.
The story continues inside the cabin. The Durango features incredibly high build quality, with premium materials and finishes, which make the Durango stand out from its rivals. If you're looking for cargo space, the Durango can offer that too. By folding the back seats, you'll be able to fit all your luggage with ease, making this car practical as well as stylish.
The Durango also features an excellent infotainment system. Drivers will be greeted with a 10-inch touchscreen display, which will allow you to connect your phone and other devices. There's also the option for a rear-seat entertainment system, which is great for kids.
The Durango scored an overall safety rating of 4 stars with NHTSA, thanks to its innovative emergency braking system. This makes it incredibly safe, reinforcing its brilliance as a family SUV.
This car is a highly competitive three-row SUV, and just might be the best choice (compared to the Mazda CX-9 and the Toyota Prado for example) if you're looking for both performance and luxury.