Dodge Charger Warning Lights
---
Select Your Model Year...
Choose the appropriate model year for the Dodge Charger you are trying to find the warning lights for from the list below.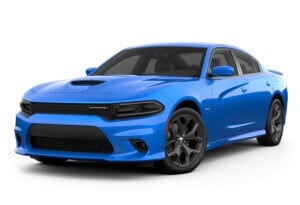 About the Charger
The Dodge Charger is an American muscle car, although it has also been classed as a sedan and luxury coupe throughout the years. You can find it going head-to-head with other classic muscle cars such as the Ford Mustang and the Chevrolet Corvette.
It was first developed in 1966, with the goal of creating an upsized pony car. The second generation, created in 1968, saw a change primarily in terms of cosmetics. From this point, the charger featured an undivided grill and hidden headlights. A third version was developed in 1971, in order to meet new emissions as well as safety regulations. Then a fourth-generation was created in 1975, where the Charger was remodeled to fit the personal luxury car niche. The fifth and sixth versions were created in 1982 and 2006, which added turbochargers to the engines, and overall had a greater focus on speed. Its current version, the seventh generation, has seen one of the biggest leaps in terms of cosmetics and performance. Current versions now include widebody kits, new suspension and even V8 engines.
Despite the Charger being one of the most iconic cars in America, it's actually not produced within the United States. The Charger is instead manufactured in Canada, near Toronto at the Brampton Assembly Plant. Canada will import many of the parts of the car, such as the engine, which is built in Mexico.
The Dodge Charger is known for having many common problems. For instance, if you buy a model with power windows, you can expect them to stop working pretty quickly. Don't expect quick fuel stops either, as the Charger is notoriously difficult to fill up. You may also experience sudden losses of power if you have an All-Wheel Drive model, and you may even experience fuel leaks on certain models like the SRT. Finally, the Charger's warning lights are known for being inaccurate and giving false readings.