Chevrolet Corvette Warning Lights
---
Select Your Model Year...
Choose the appropriate model year for the Chevrolet Corvette you are trying to find the warning lights for from the list below.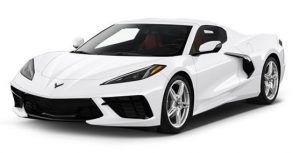 About the Corvette
Corvette owners should know that there are a number of warning lights and indicators that can show up on their dashboards.
There is a light for low oil pressure, low water temperature, brake failure, tire wear, loose fuel cap or even an open door.
It is important to be aware of these signs so you can take the appropriate measures to deal with whatever issue has arisen before it becomes more serious.
Learning what each light means will help you diagnose problems quickly and get back on the road again.
History of the Corvette
This Chevrolet Corvette model was first introduced in 1953. It has always been a two-door sports car produced by Chevrolet that has an old American muscle car design.
The appearance of the Corvette muscle car has not changed much over the years with some minor updates to interior components.
With a 6.2-liter engine, the 2019 Chevy Corvette has a 0-60 time of just under 3 seconds.
Common Problems
The most common problems with the Chevrolet Corvette are related to its high-performance engine.
Performance levels of the engine may decrease along with increased oil consumption.
This may lead to more frequent engine rebuilds or engine replacement.
Its brake system also needs to be checked regularly for leaks, low fluid levels, corrosion, and other potential problems.