Dodge Challenger Warning Lights
---
Select Your Model Year...
Choose the appropriate model year for the Dodge Challenger you are trying to find the warning lights for from the list below.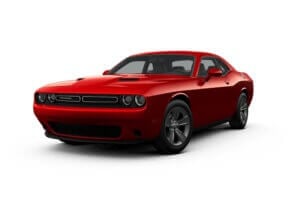 About the Challenger
The Dodge Challenger is an American Muscle car, first built in 1969. The first generation saw a 2-door design, with a front-engine, rear-wheel-drive transmission. Dodge's aim with the Challenger was to compete with the top pony cars of the generation, these being the Ford Mustang, the Mercury Cougar and the Pontiac Firebird. This model featured a unique and luxurious interior that competitors struggled to compete with.
The second generation of Challengers occurred in 1978. Rebranded as a subcompact car, the style of the vehicle remained similar, with a 2 door coupe design. The front-engine, rear-wheel-drive layout was also implemented, with both automatic and manual versions available. This model has continued even with the present, third generation of Challengers. Although current versions also allow buyers to choose a front-engine, All Wheel Drive model.
The latest Challenger, the SRT Hellcat has very impressive stats, being able to accelerate from 0-60 in under 4 seconds and completed a Motown Mile in under a minute. Currently, the car is manufactured in Canada - the Brampton Assembly Plant, just outside of Toronto, manufacture's most of Dodge's cars, such as the Charger.
The car has a 5 star NHTSA rating with Dodge putting as much effort into making their cars as safe as they are powerful, making the Challenger perfect for anybody, including those with children. Its only worrying feature is the rare problem that the airbags will explode without good reason.
Although the Challenger does come with a few common problems. For example, warning lights will frequently go off without there being any problems with the car. This is most common with the check engine light. You may also experience your AC malfunctioning often, and an array of electrical issues in general. Finally, the hose assembly for steering pressure can easily leak, which can cause your steering to become far too light.