Chevrolet Colorado Warning Lights
---
Select Your Model Year...
Choose the appropriate model year for the Chevrolet Colorado you are trying to find the warning lights for from the list below.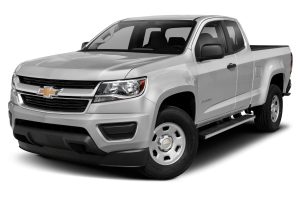 About the Colorado
The Chevrolet Colorado is a mid-size pickup truck that has been around since 2004.
This pickup truck comes standard with a four-speed automatic transmission, and it can be customized with either two or four-wheel drive chassis options.
It was badge-engineered as the GMC Canyon by the parent company with several features not found on this model.
One of the best features of this car is its vast warning lights that help you diagnose issues with the car on the go.
There are several different types of warning lights on the dashboard, which will notify you when something goes wrong.
On this page, we will discuss what each light means and how to diagnose your vehicle if one should ever come on.
If any of your warning lights are on, check with a certified mechanic to determine the cause of the owner's manual is of no help.
The following is a list of common Chevrolet Colorado warning lights and what they mean:
Engine Oil Light Warning - This light will come on when the engine oil level falls below normal levels or there may be some other problem related to the cooling system.
ABS Light - This light will come on when there is a problem with the anti-lock braking system or traction control, which are two components that work together to help you brake and steer your Colorado easier.
Airbag Warning Lights - These lights may be accompanied by other warning lights depending on what the issue is, but it can be anything from a loose or broken airbag to faulty wiring.
Check Engine Light - This light will come on when there is an issue with the emissions system, which could range anywhere from problems with your gas cap to more serious issues like low compression in one of your cylinders.