Select Your Model Year...
Choose the appropriate model year for the Audi Q2 you are trying to find the warning lights for from the list below.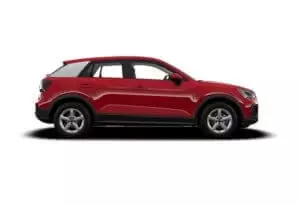 About the Q2
Production of the Q2 subcompact luxury crossover SUV began back in 2016 for the 2017 model year.
It is built on the popular VW group MQB platform that you can also find under many other model lines.
You can see the similarities between this car and other MQB-based models such as the:
It has been produced primarily for the European market with a long-wheelbase version on offer in China.
In the USA and Canada, you won't find the Q2 on sale but you will find the slightly larger Q3 on sale there.
Sales of the Q2 have been less than expected and due to that Audi has announced (in February 2022) that production will not continue after the end of the first generation.
Warning lights on the dashboard of the car can be confusing for some but can be deciphered using the guide on this site.
Just cross-reference the Q2 warning light with the meanings on this page to work out how you need to respond to what the car's telling you.