Audi e-tron Warning Lights
---
Select Your Model Year...
Choose the appropriate model year for the Audi e-tron you are trying to find the warning lights for from the list below.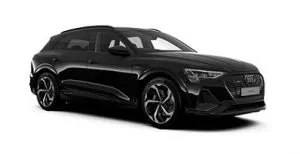 About the e-tron
The Audi e-tron is the company's flagship electric vehicle, which was produced in 2019 and has received updates every year since. Its main competitors are the Tesla Model X and Jaguar I-Pace, and it certainly keeps up with these models in terms of the interior, ride and charging capabilities. Although, the e-tron does fall short in terms of styling and driving range. Overall, the car is one of the best electric vehicles on the market today.
Under the hood, the e-tron comes with 2 electric motors- one at the front and one at the back. Combined, these motors produce 355 horsepower, which can be increased to 402 horsepower for short periods if you put the car in sports mode. As an electric vehicle, the e-tron features brilliant acceleration and it reaches a good top speed too. The overall performance of the motors is great and makes the e-tron feel snappy and sporty, helping the car to keep up with its refined rivals.
The overall ride of the e-tron is one of the best of any electric vehicle. The suspension is excellent, offering an incredibly comfortable ride, without any compromise on performance. The steering also keeps the electric car alert and agile. Finally, the braking is very good, and the regenerative braking system helps to improve the overall ride of the e-tron.
One of the biggest problems with the e-tron is the range, which is only 220 miles. This simply doesn't compare to rivals, like the Tesla Model X, which can go for over 350 miles before recharging.
The interior of the Audi e-tron is very luxurious. The dashboard is full of modern screens, which display everything from the warning lights to your current playlists. The infotainment system is sharp and fast, and the cabin feels very futuristic overall.