Honda Ridgeline Warning Lights
---
Select Your Model Year...
Choose the appropriate model year for the Honda Ridgeline you are trying to find the warning lights for from the list below.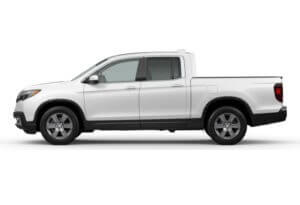 About the Ridgeline
If you are driving a Honda Ridgeline, it is important to know what the warning lights on your dashboard mean.
There are many different types of warning lights that can appear in any order, with some appearing more than once when you drive the crossover pickup truck.
Knowing which light signal is an issue is important to keeping your engine running smoothly and staying safe on the road.
Some of the most popular warning lights that you will see in a Ridgeline include:
Low Tire Pressure Light:
Flashes when tire pressure falls below 25 psi or if there's a problem with the sensor. This indicator should be checked immediately and remedied before continuing as the problem could become serious.
Check Engine Light:
If this indicator flashes, it means that there may be a mechanical issue with one or more components in the engine bay.
At this point, you have a few options for what to do. You can ignore the light and hope that it goes away, or you can take your car to a mechanic to get checked out.
Underneath the Ridgeline
The Honda Ridgeline chassis shares some common components with the similar Pilot crossover SUV but is different in overall dimensions.
It is a unibody pickup truck, which distinguishes it from traditional body-on-frame designs seen on most other full-size pickups.
This leads to a much lighter overall weight of the car but in order to achieve this, some strength is sacrificed.
If you are planning on using a pickup truck only on the road then the Ridgeline is a good choice.