Ford Fiesta Warning Lights
---
You can find 22 popular Ford Fiesta warning lights and symbols on this page that when clicked take you to a detailed description.
Symbols Index
(click for more information)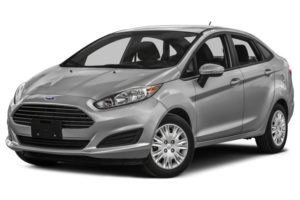 About the Fiesta
Entering the supermini market in the mid-1970s, the Ford Fiesta was originally signed off by the son of company founder Henry Ford.
The car was designed to take on the Mini model from BMC that was exploding in popularity thanks to an oil crisis pushing up the price of oil 400% over 3 years at the start of the decade.
Since then the Fiesta has evolved through seven generations of design as well as countless trims and body styles to keep up with trends.
Although the car has increased in weight since its original model the engine performance has grown quicker to ensure even the base models are nippy.
Weight gains are mainly down to the increase in features included in the car including safety and comfort.
Safety ratings have been of utmost importance in recent years as small families flock to the Fiesta for its low cost in buying the car as well as running it.
Those who wish for a slightly larger family car typically look at the slightly larger Focus model from the same American automobile manufacturer.
Sport trims such as the XR2i and ST have pulled in sales from those wanting sports-car-like performance on a small budget.