Ford Focus Warning Lights
---
Select Your Model Year...
Choose the appropriate model year for the Ford Focus you are trying to find the warning lights for from the list below.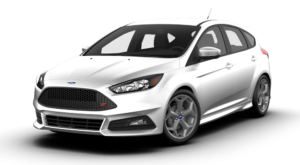 About the Focus
In an attempt to create a compact car that would sell well in North America as well as Europe, the Ford Motor Company set the UK and German design teams to the task.
Previously the automobile manufacturer found that a compact car design (a large segment in the autos market) would traditionally do well in just one territory and fail elsewhere.
To keep the number of projects to a minimum so that investment could be pooled together on a smaller number of car models the company wanted to share a chassis between countries.
So in the year 1999, the company released the Focus model in Europe with the North American region getting their hands on it a year later.
A wide range of engines, trims and transmissions helped the car adapt itself to various regions and demographics.
This tactic of multiple trims and body styles also works well for the other family car in the Ford range, the larger Fusion.
Buyers could opt for a hatchback, sedan or station-wagon layout based on their requirements - convertible versions of the car also eventually came onto the market.
The RS performance trim was launched in 2003 in the European market and customers were lining up for the car with almost every part of it uprated compared to the normal version.
In the second-generation Ford Focus, the RS trim was joined by the slightly less powerful ST trim though all performance trims were scrapped with the introduction of the fourth-generation in 2018.