Nissan Juke Warning Lights
---
Select Your Model Year...
Choose the appropriate model year for the Nissan Juke you are trying to find the warning lights for from the list below.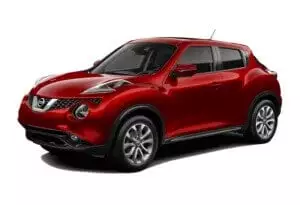 About the Juke
The Nissan Juke is a crossover SUV that has undergone a great deal of evolution in a relatively short time. The first generation was launched in 2010, and a second-generation in 2019. The first was regarded as a kind of 'weird sister' in the Nissan lineup and the wider crossover world. Its outlandish curves and bizarre proportions seemed off-putting, and yet it enjoyed reasonable success.
It was only when the second-generation model was unveiled in 2019 at multiple shows in Europe that people saw the potential of the Juke. It is claimed to have a stronger and more durable frame and more interior space, and is visibly larger than its predecessor. Despite this, about 51-lbs was shaved off the net weight during its development.
The Juke never made it to the US market, but a related model, the Nissan Kicks filled that gap, and it was the Kicks that also took over in Japan and Southeast Asia. In the UK and mainland Europe, however, the new Juke remains popular.
Powertrains on the new model include a 1.0L 3-cylinder gasoline unit, or a 1.6L hybrid setup. The former is paired with a 6-speed manual setup as standard, with higher trims and the hybrid model getting a 7-speed dual-clutch automatic.
The exterior received praise for its styling improvements, sharpening the rounded curves to make it look a little more aggressive and tough. The interior had an extra inch of rear legroom added, as well as neat features like an adjustable rear floor to make the surface flat when folding down the rear seats to boost storage.
As with most Nissan models, you do have to climb the trim ladder in order to get the most out of the car. Things like a larger infotainment screen, Bose premium audio, the full Nissan Safety Shield safety and ADAS suite, and higher-quality interior materials all come with the investment required.