Buick Regal Warning Lights
---
You can find 8 popular Buick Regal warning lights and symbols on this page that when clicked take you to a detailed description.
Symbols Index
(click for more information)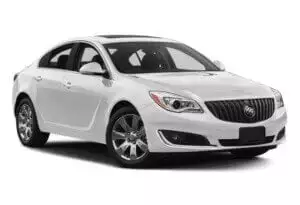 About the Regal
If you're driving a Buick Regal and see that your warning lights are on, it can be difficult to know what is wrong.
The trouble with warning lights is that they don't tell the driver exactly what the problem is.
This page will teach you how to diagnose and fix common problems so that your Buick Regal stays running smoothly.
One of the most common problems that arise with the Regal is the check engine light Illumination. This suggests there is a problem with the engine and ideally you need to need to get your car repaired as soon as possible before it gets worse.
This light comes up after the ECM has detected a malfunction in one or more of various sensors or actuators, including the oxygen sensor, the mass airflow meter, the throttle position or the exhaust gas recirculation system.
History of the Regal
The Buick Regal is a luxury sport sedan manufactured by General Motors, which has been in operation since 1902.
It was produced between 1973 and 2004 and was eventually replaced by the LaCrosse.
You could purchase the car in one of two trims, the GS and the Turbo.
The model was discontinued in 2004 because General Motors believed that there were now more modern options available on the market.