Nissan Versa Note Warning Lights
---
Select Your Model Year...
Choose the appropriate model year for the Nissan Versa Note you are trying to find the warning lights for from the list below.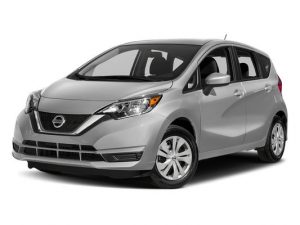 About the Versa Note
The Nissan Versa --- also known in other markets as the Nissan Tiida, Latio, Trazo and Venucia --- is a subcompact hatchback car that was first made back in 2004 and continues to be manufactured today. Here we are talking about the hatchback form, which isn't to be confused with the current Nissan Versa model available as a new car in the US, which is the Versa sedan. The Nissan Versa hatchback is no longer on sale in the US market.
The Nissan Versa is built on the Nissan B platform and was meant to be a successor to the outgoing Nissan Sunny in Japan, and the Nissan Almera in Asia and Europe. Though it has been known by many names, the Versa found considerable popularity in many markets as an affordable family city car. It is currently in its third generation.
The Nissan Versa first ran on a 1.5L inline-4 engine paired with a 5- or 6-speed manual or 4-speed CVT automatic transmission. The standard was upgraded to a 1.6L unit in the second generation, with a turbo added in the third-generation model. The latter is known in most markets where it is sold as the Nissan Pulsar, and includes a turbocharged 1.2L engine, too.
The interior of the Versa was fairly straightforward and lacked some of the greater finesse that you find as standard in newer Nissan vehicles, but was quite typical of the time. It was improved significantly during the second generation, facelift and third generation, adding in infotainment systems for navigation and smartphone connection/mirroring, improved instrument gauge clusters, more supportive seats and other features.
Where the interior really did shine for the Nissan Versa was in its spaciousness. It was easily the most spacious (and thus for many the most comfortable) car in its class, seating 4 big and tall adults very comfortably.