Mazda MX-5 Warning Lights
---
Select Your Model Year...
Choose the appropriate model year for the Mazda MX-5 you are trying to find the warning lights for from the list below.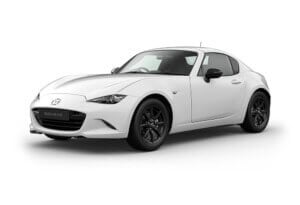 About the MX-5
If you are a Mazda MX-5 owner, then you know that your car can give you some warnings when something isn't right.
These warning lights on the dashboard are designed to inform drivers of potential problems with their MX-5.
What do they all mean? We have compiled a list of MX-5 warning light meanings for your reference below.
Low oil pressure
If this light is lit up it means there is not enough lubrication in the engine and it could cause damage if left unchecked.
Engine malfunction (check engine light)
This light will come on when there is an issue with the fuel injection system or powertrain control module (PCM).
The PCM controls a lot of the MX-5's electronic systems and it is important to get this checked as soon as possible.
Coolant temperature warning light
This light comes on when the engine isn't running at an optimal temperature, usually because there is air in the cooling system or coolant levels are low.
In more extreme cases you may need to change the thermostat as that component may have failed.
Battery charge warning light
When you see this MX-5 warning it means there isn't enough power coming from the battery and you should try to use power-saving features like dimming your lights.
If that doesn't work then it may be time for a new battery, which you can find  at a Mazda service department.