Select Your Model Year...
Choose the appropriate model year for the Lexus ES you are trying to find the warning lights for from the list below.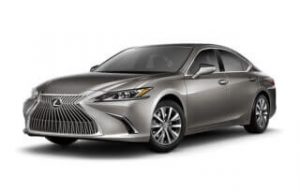 About the ES
The ES may not be as popular as the LS flagship sedan, but it is no less significant to the brand's establishment as a formidable luxury car manufacturer. When Lexus introduced the LS sedan in the early 1990s, it saw it wise to add a smaller, more affordable but similarly luxurious, entry-level variant (the ES) that would help secure more sales, and it worked.
During its second generation (1992-1996), the ES became the Lexus' top-selling vehicle. It is a front-engine, front-wheel-drive midsize executive sedan with an ideal balance between refinement and performance. Also, it fills the spot between the compact Lexus IS sedan and the more luxurious midsize Lexus GS in the Lexus sedan hierarchy. Worth noting as well is that the ES competes against the Acura TLX, Cadillac CT5, and other similar midsize executive sedans.
The Lexus ES is considered one of the most reliable sedans in its segment. This is confirmed by the fact that its owners have not reported many problems with their cars. The 3rd-generation ES 300 models have been reported to have transmission failure problems and blinking 'Check Engine' warning lights, especially the 1999 and 2000 model years.
The 5th-generation ES 350 models have also been reported to get interior accessory problems over time. Luckily though, the warning lights are easy to identify. For example, its brake system warning light illuminates the word 'BRAKE'. When you see any of them coming on, take your car to a licensed Lexus service centre as soon as you can.