Kia Optima (K5) Warning Lights
---
Select Your Model Year...
Choose the appropriate model year for the Kia Optima (K5) you are trying to find the warning lights for from the list below.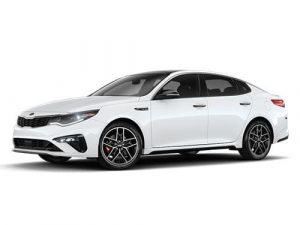 About the Optima (K5)
The Kia Optima is perhaps one of the sleekest and most surprising family sedans on the market. Its speed, quality and pricing make it one of the most competitive sedans on the market, and it can even rival big competitors such as the Honda Accord.
Under the hood, the Optima (K5) comes equipped with a 1.6 Litre four-cylinder engine, which produces 180 horsepower, thanks to a turbocharger. This helps the car to accelerate from 0-60 in just 7 seconds, which is very respectable. This power is sent to the front wheels and the overall ride is very smooth and driving the Optima will feel pretty effortless.
It is the same model like the Hyundai Sonata, with the pair sharing much of the same technology from the South Korean automakers.
Inside the cabin is where the Optima really shines. The interior feels much more expensive than it should be and is packed with pretty much everything you'd need. For instance, every model is finished with wooden trim and users have the option of interior lighting, heated seats and a panoramic sunroof. Passengers will ride in comfort thanks to ample legroom, and there's plenty of storage space too. The car is truly one of the nicest cars to sit in at this price point.
You'll also find an 8-inch infotainment system as standard. This offers integration with your phone, allowing you to play your favorite playlists and use any navigation app. The infotainment system is classy, easy to use and reliable.
The Kia Optima scored an overall safety rating of 5 stars with EuroNCAP. This simply increases its standing as a family sedan, as you can rest assured that it's as safe as a car can be.
That being said, the Kia Optima does have some problems. Small issues such as a malfunctioning door latch and poor steering may not sound like big issues, but they really take away from the experience of the Optima, which is an otherwise brilliant vehicle.