BMW 8 Series Warning Lights
---
Select Your Model Year...
Choose the appropriate model year for the BMW 8 Series you are trying to find the warning lights for from the list below.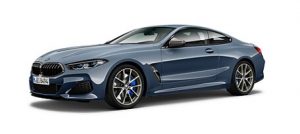 About the 8 Series
The BMW 8 Series is the company's most luxurious coupe, which has been on the roads since 1990, receiving major facelifts in recent years, such as 2022. It aims to rival top competitors, such as the Lexus LC500 and Mercedes-Benz S Class Coupe by offering superior performance and better equipment. This model excels when it comes to outright performance, having some of the best statistics of any luxury coupe. The interior is also a highlight and is one of the most luxurious on the market. Although, the 8 Series does look a little bland when compared to its competition. So, if you're looking for something that will really stand out on the road, it might not be for you.
Under the hood, the BMW 8 Series comes equipped with a turbocharged incline six-cylinder engine as standard. This produces 335 horsepower and is nothing short of brilliant. You'll get to motorway speeds in a blink of an eye, and on top of this, the engine is smooth, refined and economical.
If you're looking for something with a little more kick, you could opt for the twin-turbo V8, which produces a whopping 523 horsepower. This makes the 8 series ridiculously fast, and it will leave the competition in the rear-view mirror.
The overall ride of the BMW 8 Series is great. The suspension is comfortable yet sporty, and the steering is light and agile.
The interior of the 8 Series is yet another highlight of the vehicle. Not only does it look and feel incredibly luxurious, but it's also packed full of tech. This model has a digital dash, which will display an accurate speedometer as well as top-of-the-range warning lights, and a 10.3-inch touchscreen comes as standard on all models.